The summer will be here before we know it! With warmer weather comes more time spent outside enjoying longer, sun-drenched days with peaceful breezes. One of my favorite places to experience summer moments like these is (surprise!) anywhere near the water, especially the ocean. A summer bucket list, however, isn't complete without a brand-new summer reading list. Yet as I began to pull together a list of book recommendations for ocean lovers, I realized something.
While I love any book about the sea, there's a category of "ocean books" that I've found myself more fascinated with each day. This category: books about ocean discoveries, the deep sea and little-known facts about the sea. I've found myself drawn to books that challenge the way I think our blue planet, and stories that indicate just how much more there is yet to uncover and understand about the natural world.
With that, I couldn't be more excited to share the following book suggestions for ocean lovers to read this summer (and beyond)! Buckle up, because these stories are filled with many examples of undersea discoveries, ocean mysteries, historical curiosities and more—so many, in fact, that I'm sure it'll be a challenge to pick which book to start with.
BONUS: If you choose to purchase any of these books with an Amazon account, sign up FREE for the Amazon Smile program. When you checkout, 0.5% of the proceeds of your purchase will be donated to Ocean Conservancy! Click here for the details on how to apply this feature to your shopping cart today.
The Brilliant Abyss by Helen Scales. In this book about the deep sea's elaborate ecosystems, marine biologist Helen Scales highlights the wild fact that the deep sea is a realm we know less about than the moon! When we think about the sea, most of our attention is paid to areas like the ocean's surface and coastlines. But thriving in the deepest corners of our ocean is a treasure-trove of interconnected ecosystems teeming with life forms we may never have expected … Yet, these seemingly far-removed systems have a massive impact on our daily lives, especially when it comes to climate and weather. In this book, Scales illuminates the wonder that resides within the deep, while also shining a spotlight on the reality that how we care for it (or fail to do so) could have drastic impacts on our planet's future, for better or for worse.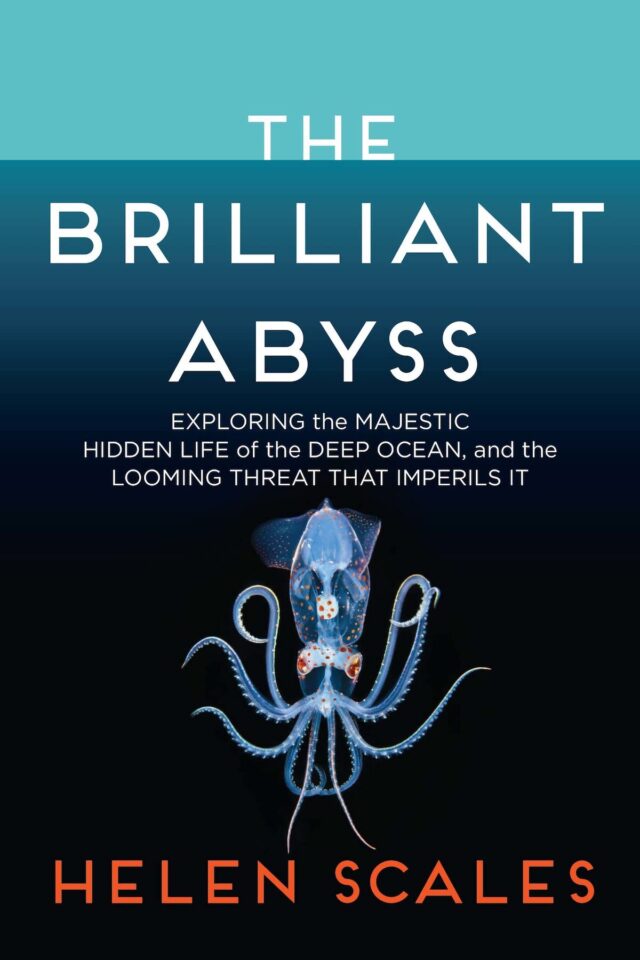 Below the Edge of Darkness by Edith Widder, Ph.D. If you're fascinated by the ability of certain organisms to thrive in the darkest areas of the deepest parts of our ocean, look no further than this captivating documentation of bioluminescence. Below the Edge of Darkness was written by Edith Widder, a marine biologist who became fascinated by the power of light after experiencing temporary blindness due to surgery complications. This book takes readers on a journey 800 feet below the surface to explore some of the biggest modern questions about the deep sea, as well as the risks of modern exploration and their implications for the future health of our ocean.
Penguin Random House | Amazon Smile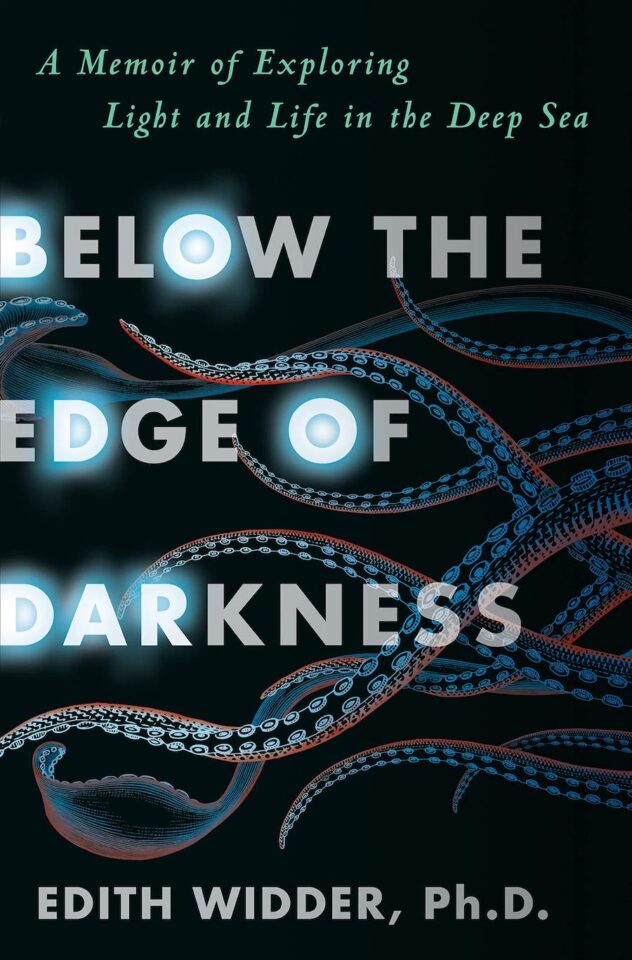 Into the Planet: My Life as a Cave Diver by 

Jill

Heinerth. 

Jill Heinerth was the first person in history to dive to the bottom of an iceberg in Antarctica and led a team that discovered the underwater remains of Mayan civilizations. This book tells her firsthand story of what it's like to explore our planet's final frontier: the deep sea. Illuminating both the "terror and beauty" of our planet's remaining unknowns, Heinerth's memoir shares a plethora of diving experiences and spotlights key issues surrounding this occupation. A few of these issues include the barriers that prevent women from pursuing careers beneath the waves, harrowing experiences that inevitably come with the territory of being a diver and the critical discoveries made possible by the risks these divers take.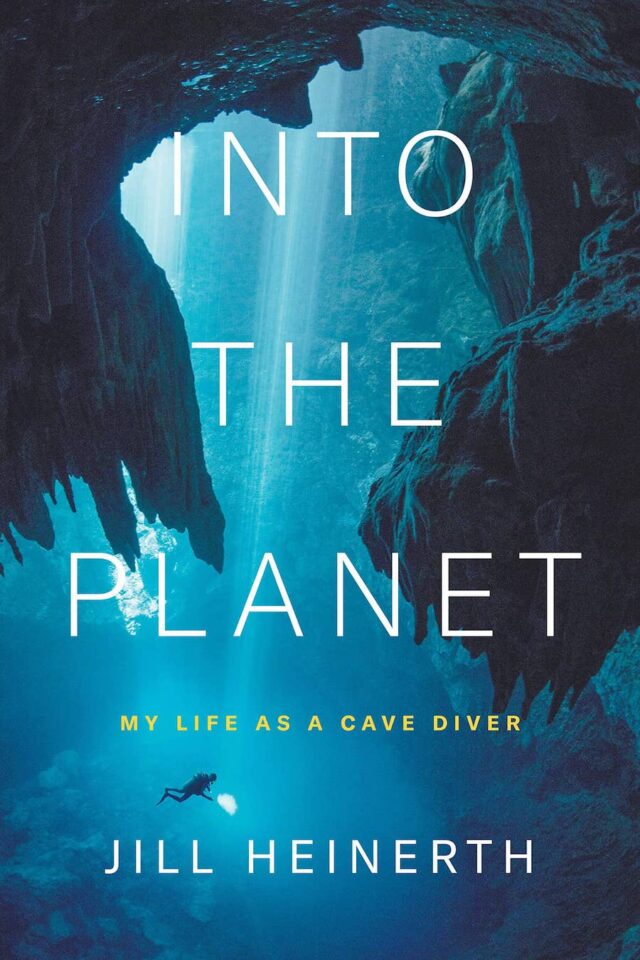 Why Fish Don't Exist

by Lulu Miller. 

I know you read this title and thought to yourself, "Wait … what?" Don't worry you're not alone! In

Why Fish Don't Exist,

Lulu Miller details the work of taxonomist David Starr Jordan, a man who is now credited with discovering close to one-fifth of all fish species known to humans at the time. After natural occurrences like lightning and fire ruined many of his samples, a California earthquake in the early 1900s demolished his specimen collection. But Jordan refused to let his work be lost to the rubble. He examined the wreckage and slowly rebuilt his collection from the specimens he recognized and created a new tool to protect his collections from similar damage in the future. Author and NPR reporter, Lulu Miller takes us on the wild adventure of her research about Jordan's life … and let's just say that if you like twists and turns, you won't be left hanging with this read!
Simon & Schuster | Amazon Smile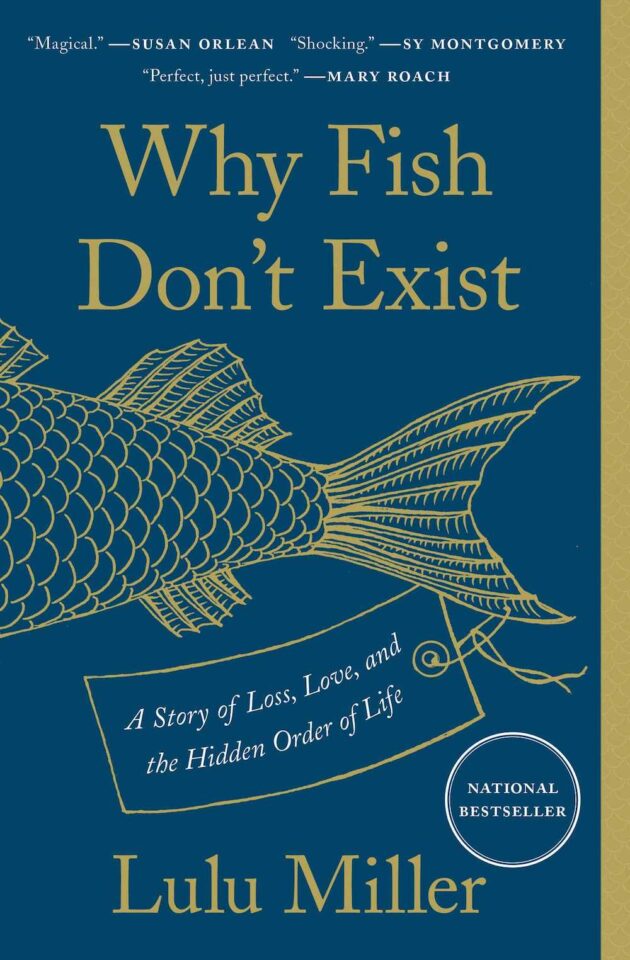 The Book of Eels by Patrik Svensson. I've read many a review on this book that reported that if you enjoyedThe Soul of an Octopus, there's no doubt this will fascinate you as well. In a focused examination of the world's most elusive fish, The Book of Eels details just how very little is known about the European eel … so much so that for hundreds of years, scientists and philosophers have curated a fascination with "the eel question:" What are they; fish, or some other creature? Where do they come from? Even today, we don't know what drives these animals to swim extreme distances to the ocean after thriving for decades in freshwater systems. And by the way: no one has ever seen eels mate or give birth. Major facets of their life stories remain a mystery. In this book, Svensson documents the history of the mysterious web that so many great philosophers, psychologists, conservationists, biologists and more have yearned to unravel for centuries, and points out the parallels of this "eel question" to the complexities of the human condition.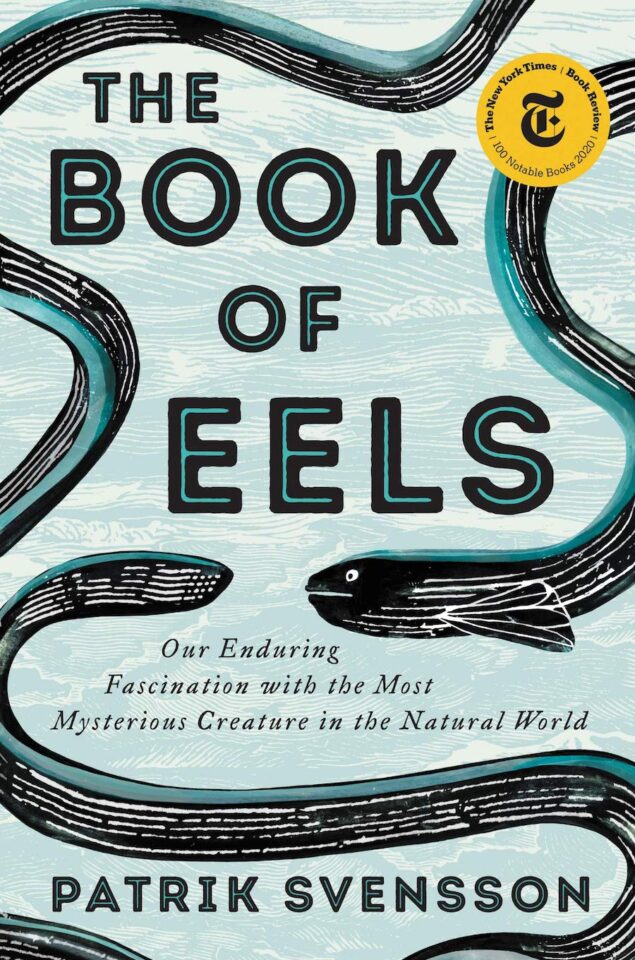 Spineless: The Science of Jellyfish and the Art of Growing a Backbone by Juli Berwald. Did you know sea jellies have been hanging out in the ocean for more than half a billion years? That's longer than any other animal on planet Earth today! Two other facts you may not have known about jellyfish: They're made of about 95% water, and up until relatively recently, science largely ignored them. Driven by curiosity about a jellyfish population explosion, author and marine scientist Juli Berwald takes readers on an expedition to learn about the complex and curious lives of these gelatinous invertebrates. She details the impact of overfishing, climate change and coastal development on fragile ocean ecosystems, and explains: "…jellyfish science is more than just a quest for answers. It's a call to realize our collective responsibility for the planet we share."
Penguin Random House | Amazon Smile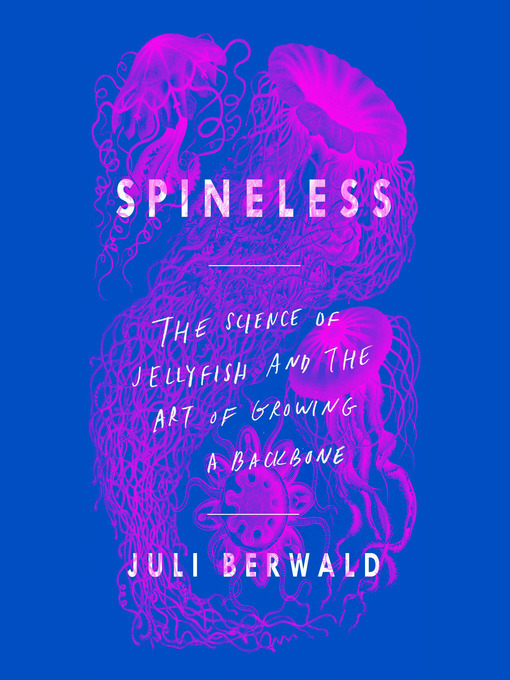 Kraken by Wendy Williams. Traditionally the name for enormous sea monsters, Kraken is a book that takes us on a mesmerizing journey into the lives of yet another wildly elusive ocean dweller: the squid. The field of squid science is a perplexing one, and author Wendy Williams is here to provide commentary both on the animals themselves and what we can learn from them about the truth when it comes to intelligence. Also covering other cephalopods like octopus and cuttlefish, Kraken points out the simultaneously unexpected and enchanting abilities of these creatures, from bioluminescence to camouflage and beyond, and what we have yet to learn about these legendary creatures of the sea.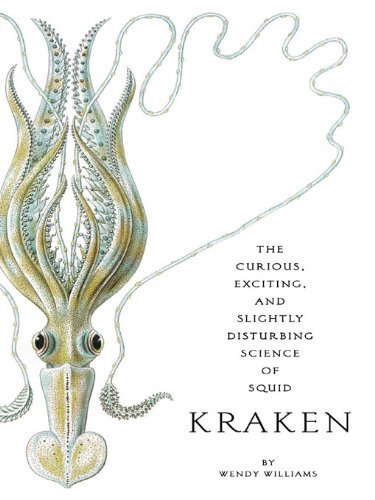 All We Can Save: Truth, Courage and Solutions for the Climate Crisis, an anthology edited by Ayana Elizabeth Johnson and Katharine K. Wilkinson. While books about our ocean like those mentioned above may bring out emotions such as fascination, courage and determination, it's critical to also remember the work that is needed to protect our ocean–and that we must tap into these same feelings if we're going to work toward progress for our blue planet. As a final recommendation, I'd be remiss if I didn't include All We Can Save. This climate-focused anthology of stories, poems and art by a collection of diverse female voices is an essential read for anyone hoping to learn of both the progress that's needed in global conservation and the barriers that currently stand in the way in our fight against the climate crisis. Each feature, written by women from a variety of backgrounds including science, farming, advocacy, innovation and more, offers poignant insight on exactly how we can work to reshape society to truly save all that we can here on Earth. This book is truly a reminder that with courage and a solutions-mindset, we can work together toward a brighter future for our planet.
Penguin Random House | Amazon Smile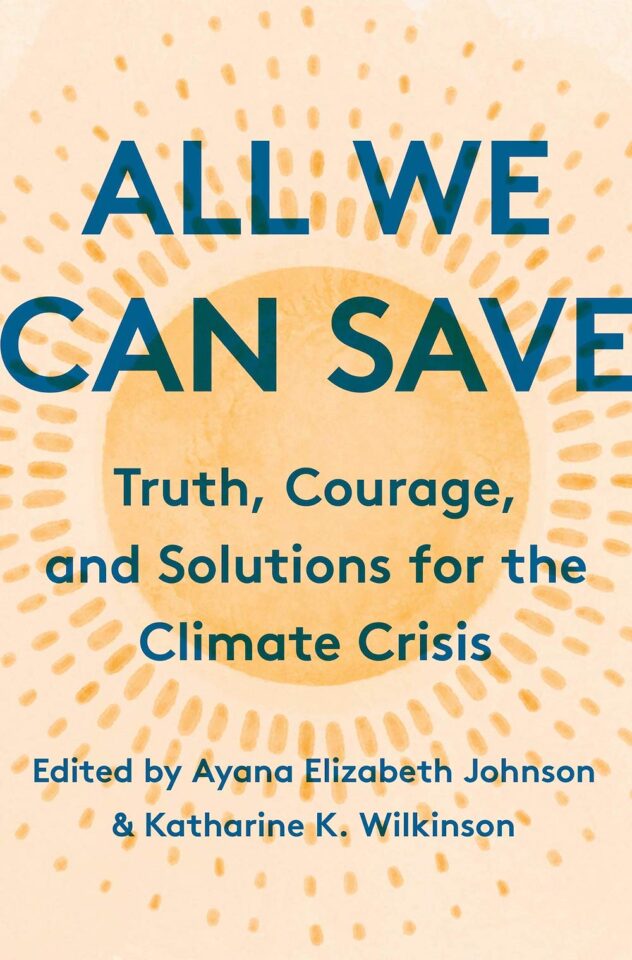 Bonus: Children's Books About the Ocean
Many folks with a passion for ocean conservation say that their love for the sea can be traced all the way back to their childhood years, when they established a foundational appreciation and admiration for our planet. The books below are just a few that can help foster and grow such great regard for our ocean and the natural world—remember, every great ocean advocate's journey begins somewhere!
The World of Coral Reefs by Erin Spencer. Did you know that coral reefs occupy less than 1% of the ocean floor, but provide food and shelter for 25% of all marine species? In this vibrantly illustrated book specifically curated for kids ages 7 to 10, Erin Spencer—a marine ecologist, ocean explorer and Ocean Conservancy alumna—transports young ocean lovers on the journey of lifetime beneath the waves to learn all about the lives or corals, the systems that make up coral reefs, the vast diversity of ocean life that thrives among them … and what they can do to help protect them.
Storey Publishing | Amazon Smile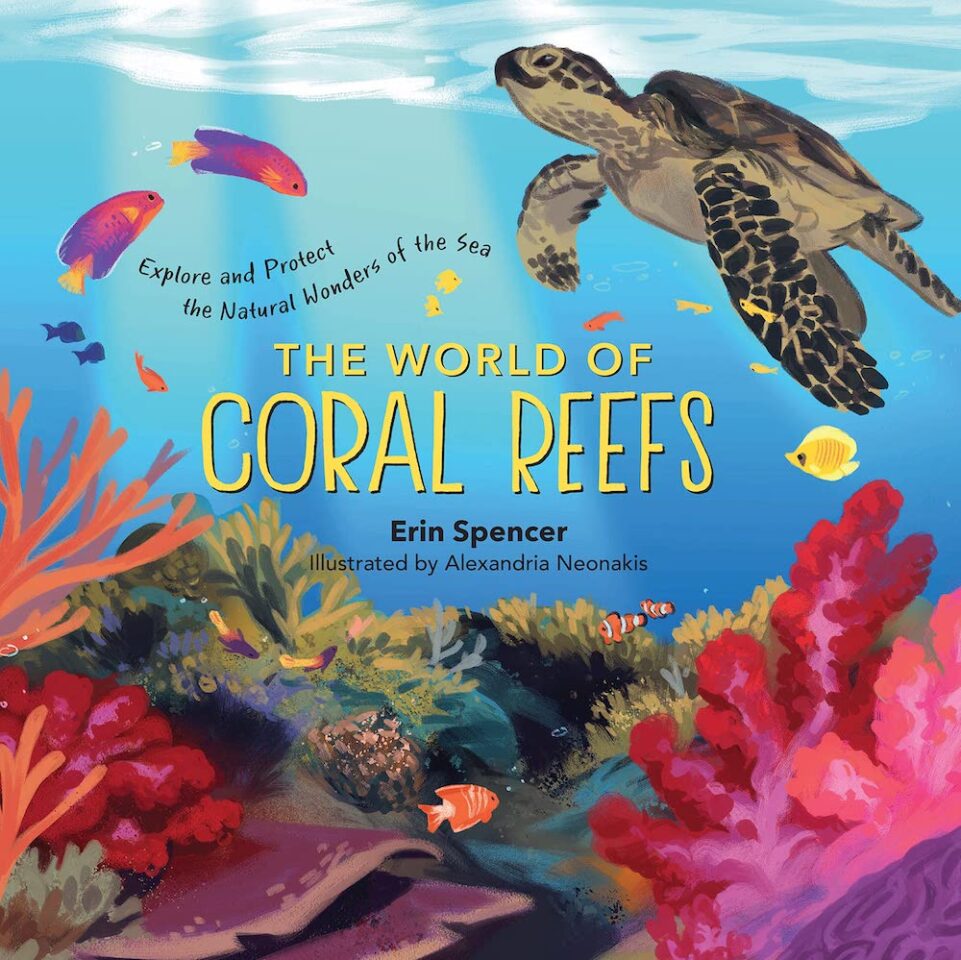 The Sea Mammal Alphabet Book by Jerry Palotta. If you have (or know) little ones who are learning their ABCs and who also love ocean animals, this book is both a wonderful tool to practice alphabet memorization while simultaneously learning about some of our ocean's most charismatic megafauna: marine mammals. From whales and dolphins to seals and sea otters (and beyond), this colorfully illustrated book is sure to both build children's foundational literacy skills while also building up a foundation of love, admiration and appreciation for our ocean.
Penguin Random House | Amazon Smile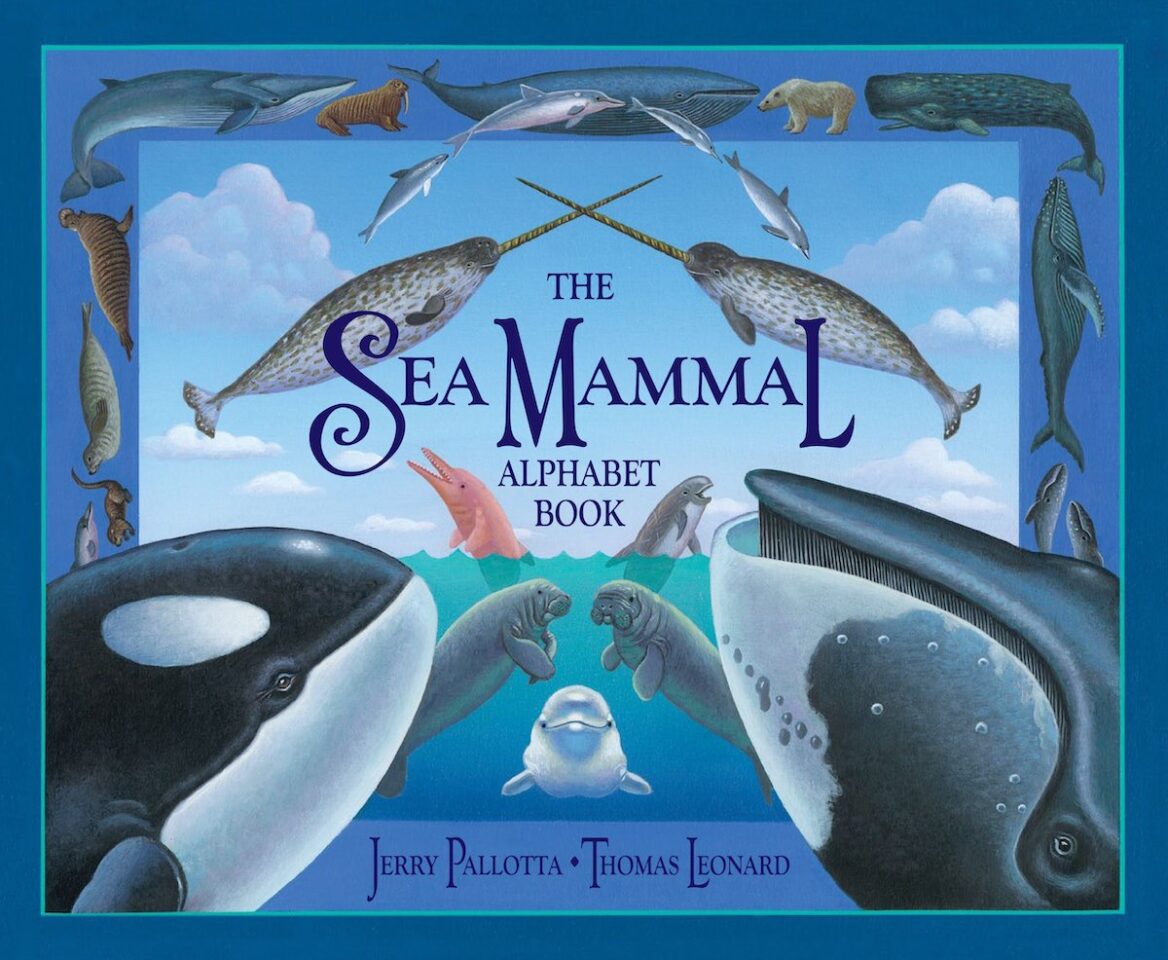 A Turtle's View of the Ocean Blue by Catherine Barr. If you're looking for a book that can help introduce children to the challenges facing our ocean today in a gentle but captivating and action-inspiring way, this book is a winner. In A Turtle's View of the Ocean Blue, a sea turtle guide takes young readers on a tour of Earth's five oceans, showcasing the fascinating wildlife that live there, the important roles they play and the problems they need our help with most today. The book concludes with the turtle guide sharing what kids can do to help support and protect these precious animals and their home, no matter where in the world they are.
Laurence King Publishing | Amazon Smile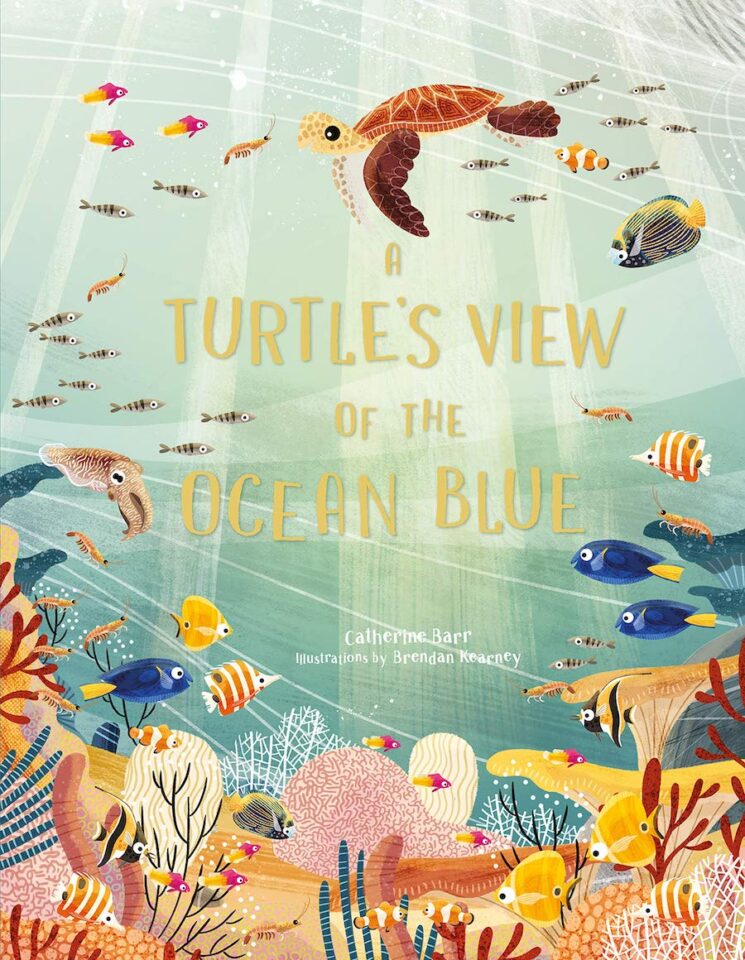 The post 11 Must-Read Ocean Books in 2022 appeared first on Ocean Conservancy.